Courses In Your City
Do you wish to find out which courses are available in your city?
Simply let us know which city you would like to study in and we will email through different education pathways on offer in each city.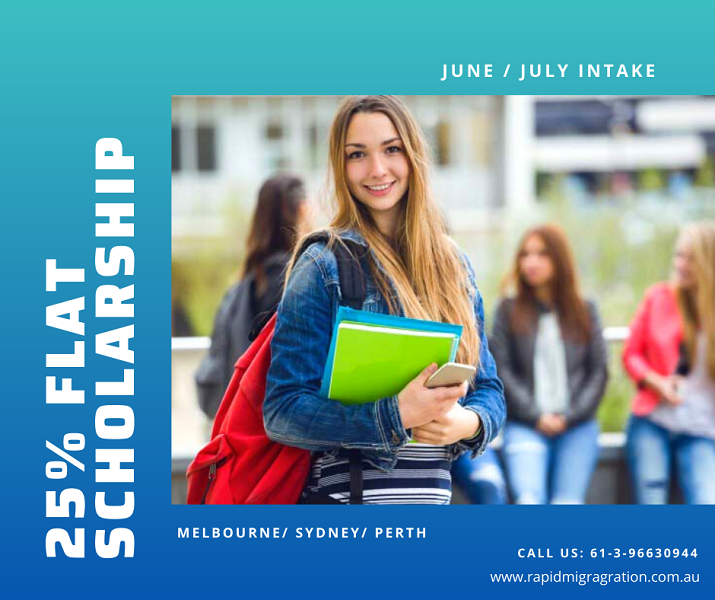 25% flat Scholarship   for June / July Intake
 Location:  Melbourne / Sydney/ Perth .
We know that tertiary study in Australia can be expensive, but many institutions recognise this and provide scholarships to honour your commitment to your studies.
Bachelor of IT
Bachelor of Business
Master of Engineering
Master of Business Management
Master of Professional Accounting
Master Of Information Technology
15% scholarship on First Term Fee
 Location:  Melbourne / Sydney/ Perth .
Choose your best course and get 15% scholarship on first term fees! Let's help you find the best available scholarships to ease your financial.
Certificate III Automotive & Diploma of Automotive
Diploma of Nursing
Diploma of Community Services
Diploma of Leadership and Management
Diploma of Dental Technology
Master of Information System (MIS) 102296H
 Location:  Melbourne / Sydney/ Perth .
Intake of September 2020
16 Units | 2 Years
Launch Scholarship* $6300
Academic Scholarship** $5700
Specializations:
Cyber security
Project Management
Business Analytics
PR Pathways Courses – List of available courses Medium and Long-Term Strategic Skills List