REGISTERED MIGRATION AGENT MELBOURNE
It is a wise visa applicant's move to consult a registered migration agent before putting any effort related to a visa application. Especially, if you intend to migrate to a country like Australia, you should find the correct visa partner that has significant amount of experience and a high success rate. As a response to the demand exists for a dependable migration agent Melbourne, we, Rapid Education and Visa Consultants, established ourselves offering a wide array of services. Our solid intention of helping people to reach their dream destination is backed by a proficient team of migration experts.
SITUATIONS WE MIGHT BE ABLE TO ASSIST YOU AS MIGRATION SERVICES AGENT MELBOURNE
Visitors' Visa
Business Visa
Student Visa
Migration/Permanent residence
Consultation services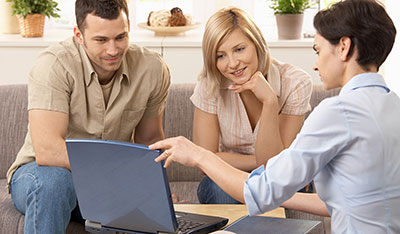 Migrating to or from Australia
Over the past couple of decades, the demand for Australian Visas from Asian countries like India as significantly increased. Meanwhile, a considerable amount of Australian citizens want to visit other countries across the globe for various reasons like businesses, researches etc. If you are among those many people who wish to migrate to or from Australia, no matter what the reason is, it is important for you to rely on the most experienced and dependable migration experts.
Migration requires a plethora of paperwork to be done and a single blunder can put all the efforts in vain. In fact, the success of any visa application process depends majorly on accurate paperwork. Understanding this practical situation specifically, as a flexible Australian immigration agent, Rapid Education and Visa Consultants has employed a team of industry experts to handle all the paperwork on behalf of the applicants. Under our affordable fee structure, this is a great relief for applicants considering the potential stress they can avoid during the process. It allows applicants to focus on the purpose they visit other than worrying about the complex documentation.
Our higher success rate
As a registered migration agent Melbourne With MARA, we have established a great reputation in the industry for our higher success rate. While keeping you away from the unwanted stress during the application process, we guarantee our clients the highest success rate. That is why we, Rapid Education and Visa Consultants, have emerged as one of the best Australian migration services during the period of our proud existence.
Guaranteed results
Many people across the globe, particularly Asians, are highly interested in the subject of migration to Australia. Despite their enthusiasm, it would be a really hard task for them unless they pick the right type of migration consultant. We, Rapid Education and Visa Consultants, put our all the experiences and knowledge together to provide a result guaranteed visa consultation service. Since we are totally confident about the documentation and all the other processes pertaining to visa, we maintain a higher success rate than the competitors.
With Rapid Education and Visa Consultants, your possibilities are endless. Simply it is your chance of fulfilling your dream of migration. Call our expert migration services agent Melbourne and realize how easy to make a dream come true!