The full 2020-21 Victorian skilled visa nomination program (subclass 190 and 491) will reopen on 5th January 2021. Like the interim program, the full program responds to challenges posed by the coronavirus pandemic, with a focus on Victoria's health response or economic recovery.
The Commonwealth Department of Home Affairs has allotted the Victorian Government further visa nomination, in adding up to the places offered as part of the provisional program. Victoria's overall number of places for the Skilled visa for the 2020-21 year is summarized as below: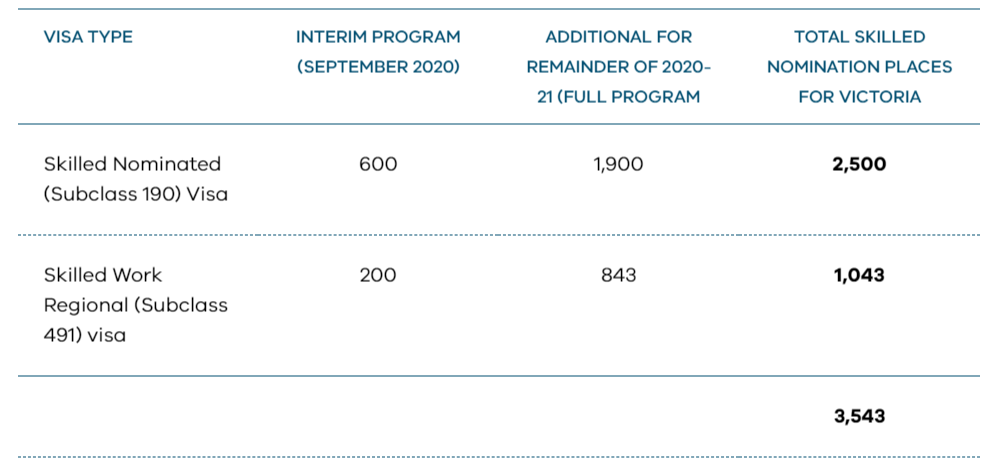 Registrations of interest for Victorian visa nomination
 Submission windows
Victoria will now be receiving ROIs in submission windows – put timeframes in which you can submit your ROIs.  Once a submission window ends, you will need to wait on for the another next submission window to submit your ROI.
Submission windows are listed at Registration of Interest for Victorian Visa Nomination. If you are not selected immediately after your submission window, you will still be considered for future selection.
To be eligible for selection to apply for Victorian skilled visa nomination 2021, you must meet the certain criteria: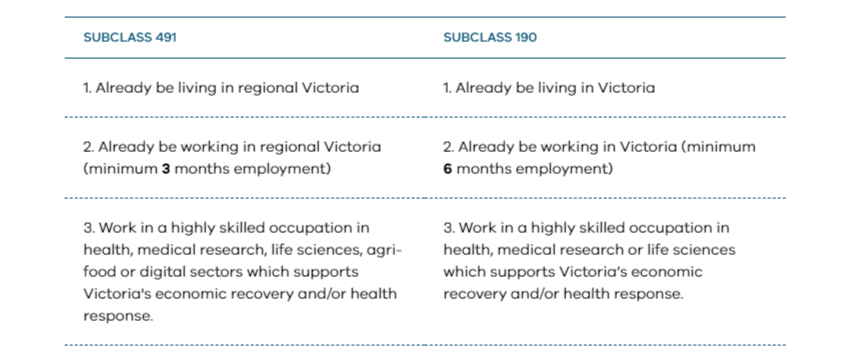 If you are selected to apply for 2021 Victorian visa nomination program, you will then need to submit a separate visa application. For further information on the visa nomination process, please see Registration of Interest for Victorian Visa Nomination.