The news comes from the Australian Department of home affairs, announced International students working in Australia can now allow to work more hours.
The Australian supermarket have been facing increased demand for required items or stuff due to coronavirus. As International students from India and other countries are employed at major supermarkets sector will now able to increase their working hours to help meet this high worker demand.
Acting Minister for Australian Immigration, Citizenship, Migrant Services, and Multicultural Affairs Alan Tudge said the changes would help supermarkets to meet the urgent high demand of employees.
"To meet this high requirement, supermarkets authority have told us they will need to give extra hours to current employee or staff to stock shelves and serve their customers. While many of these will be international students will also be able to boost their working hours," Mr. Tudge said. He also added the changes are for the short term and will be reviewed to ensure they are working and meet the demand. We'll also be thinking to extend with other sectors if required.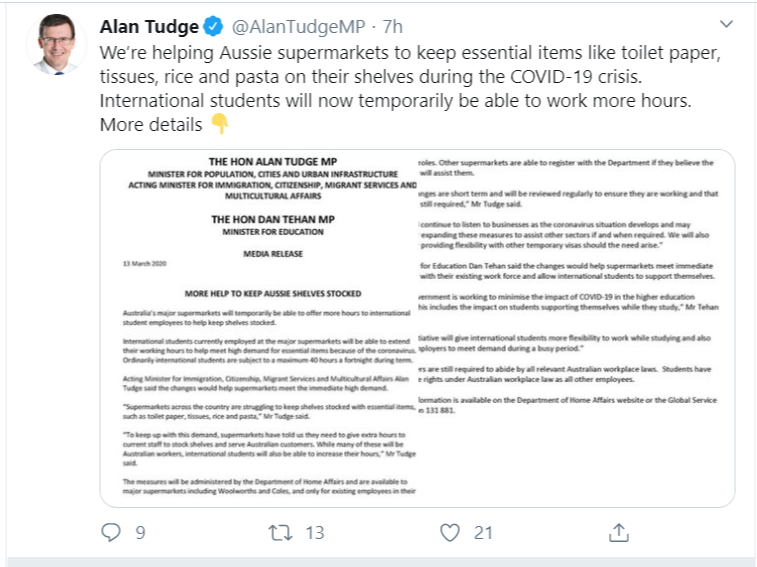 Education Minister Dan Tehan said' the changes would help supermarkets meet immediate high demand with their existing staff and allow students to support themselves as well. He also added" "Our government is working to control the impact of COVID-19 in the education sector, this contains the impact on students supporting themselves with study," Mr. Tehan said.
Stay tuned for more updates!